Read What Others Are Saying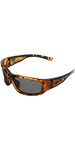 2017 Gul CZ Pro Floating Sunglasses TORTOISE SHELL / BROWN SG0001
by Nick Alderton
Really great glasses. Snug and secure but still comfortable fit haven't come off yet no mater how many times in upside down in my kayak. The glasses give you a good amount of peripheral and vertical vision even thought the frame is quite thick. I haven't tested their floating abilities yet but i think with the retaining cord fitted there won't be any problems.
Rating: [5 out of 5]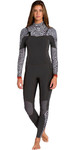 2016 Billabong Ladies Salty Dayz 5/4mm Chest Zip Wetsuit - GEO U45G01
by Debora Cornelia
Fits me well keep me warmth during winter surf and thanks for the discount because my previous order was out of stock.
Rating: [5 out of 5]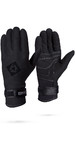 2017 Mystic 2mm Smooth Kitesurfing Glove 140190
by Thelle Kristensen
Great high quality gloves that will help you keep warm, but still have a good grip. The sizes are a bit small, I got a size 9 hand and ordered large which is a bit small.
Rating: [4 out of 5]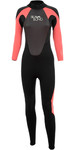 2017/18 Billabong Ladies Launch 5/4/3mm GBS Wetsuit in Black / CHERRY O45G01/G45G05
by Swasti Behari
Pros: I'm a pear shape. Size 8 top and 10 bottom. I got this suit in size 10 and fits well. Does not fill with lots of water but enough gets trapped to keep you warm. Very comfortable around neck and for length. Zip is easy to use by yourself. Cons: There was a crease line across silicone/plastic chest piece that won't go away, but overall It's a great entry level open water swimming wetsuit. My height is 5,5 and weight 9,4. Hope this helps :)..
Rating: [4 out of 5]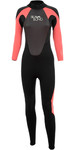 2017/18 Billabong Ladies Launch 5/4/3mm GBS Wetsuit in Black / CHERRY O45G01/G45G05
by Miss K Gannon
The wetsuit arrived very quickly. It fitted snugly and I have been much warmer swimming in the sea than with the armless one I had been using. In fact with this wetsuit I feel quite comfortable in the sea, even at this time of year (start of march). I measured myself prior to choosing my size according to the size guide. I am a 5ft1 size 8 and the size is good, albeit with slight extra fabric in the leg. The neck fastening is great in that it doesn't catch your hair like normal Velcro. It is an excellent suit and I am really pleased I bought it (Good value too). Thanks...
Rating: [5 out of 5]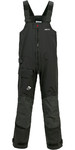 Musto BR1 Trousers in BLACK SB1234
by Tom Novacki
ordered XL, turned out way too big, returned for L, again too big, finally got Medium - turned out fantastic - returns were answered very fast and replaced two of my orders, even though i had already worn them - fantastic service, would recommend and buy from again. :)
Rating: [5 out of 5]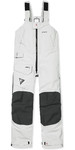 2017 Musto MPX Trousers PLATINUM SM1505
by Gustaf Magnander
Outstanding service! Only 3 w-days delivery to Gothenburg, Sweden! I truly recommend this company. Thank you!
Rating: [5 out of 5]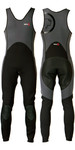 2017 Yak Kayak 'Step In' 3mm Long John Wetsuit Grey / Black 5405-A
by Els Meurrens
Great value for money! To bad it's just a bit too long. I got the size M as this is my usual size. I'm 1m69 but I think you should be at least 1m72 for a proper fit.
Rating: [4 out of 5]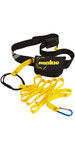 2017 Nookie Waist Towline AC020
by John Thorpe
Fantastic bit of kit, use it everytime i go out on my inflatable sevylor 240. i like to get out and swim when i go kayaking and this fits perfectly round my 40" waist. the line is long and makes reboarding easy as you can just pull your kayak towards yourself. ive even hooked two kayaks up with it so me and my friend can both swim. putting another in my basket for him. well worth buying, very strong line, and never had the belt come undone. well worth getting...
Rating: [5 out of 5]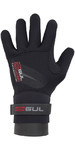 2018 Gul Neoprene Dry Glove 2.5mm GL1233
by Simon johnson
These are amazing gloves. I kayak all year round and usually my hands freeze from being constantly in and out of icy water. After wearing these, cold fingers are a thing of the past, there is absolutely no flushing, neoprene is slightly porus, so eventually your hands get damp, but sweat would have the same effect. The construction is very solid. The wrist straps look good, but are removable and fairly pointless as the wrist seal is water tight, so they remain at home. I rarely write product reviews but warm hands in winter water, I never thought I'd see the day...
Rating: [5 out of 5]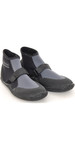 2017 Typhoon S3 Adult Neo Shoe 300230
by sally tomsett
really comfy and have loads of grip on!! BRILLIANT !!
Rating: [5 out of 5]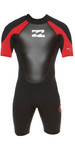 Billabong Toddler 2mm Intruder Shorty Wetsuit in RED / WHITE J42B08
by Neil Potts
got one of these for my 2 year old last year. She is now 3 and at the height of 100cm has already outgrown the suite. but i will be getting her the next size as the suite is great.
Rating: [5 out of 5]
Shopping Cart
---
---
---
---
---
---
Visa

Visa Electron

Paypal

Amazon

Mastercard

Maestro

Solo

We accept all major credit and debit cards, Amazon Login & Pay, Paypal Checkout, Bank Transfer and Cheques. All payments are 100% secure and processed by Ingenico. We never store any card details. Any questions call us on 01702 295678.
---
Specials View
---
---
What's New? View
---